Tag: ZabloZone
by Rob Smith, Jr. on Jan.02, 2011, under Cartooning, Florida Outdoors!, Friends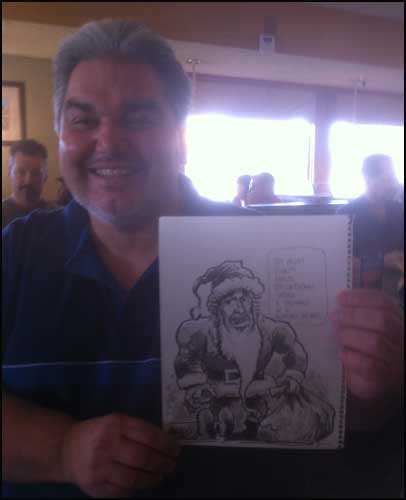 First of the day I meet with my fiends, the Zablos and cartoonist, Jim Ivey, for breakfast. Above Craig Zablo, of the StalloneZone, holds a drawing I did for him of Santa Sylvester Stallone.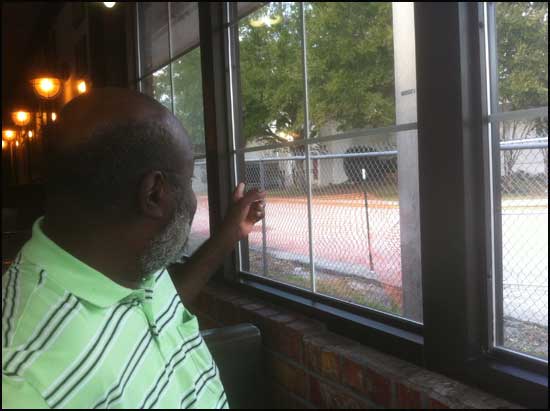 Next had lunch with Chris Massey and talked about his leading the way in preserving Edgewater High School in Orlando. Had lunch at the infamous Gabriel's Sub Shop that is behind the school.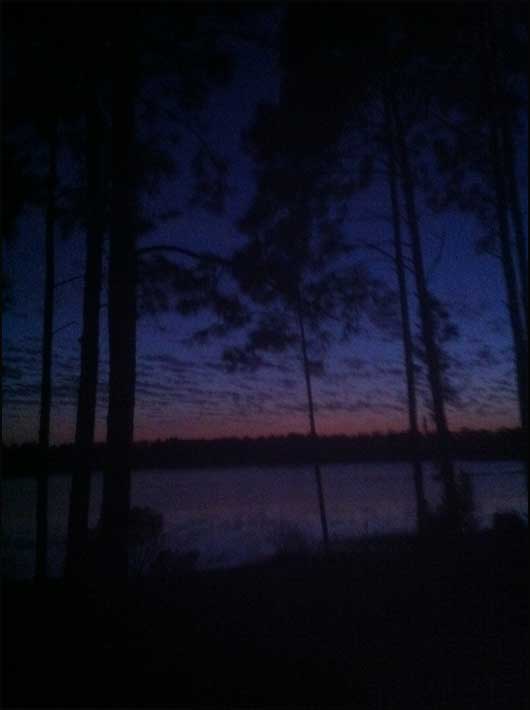 Later joined members of the hiking group, The Florida Trail Association, at their 27th annual New Years celebration at Doe Lake in the Ocala National Forest. Above is a photo of the sunset I took along Doe Lake.
1 Comment
:Doe Lake Campground, Edgewater High School, Florida Trail Association, Jim Ivey, Ocala National Forest, ZabloZone
more...